Unveiled on Sunday the 7th of September. The bronze tablet was designed by Robert Lorimer and made by Robert Henshaw.

The 7 windows were unveiled by Mrs Donaldson of Rockland whose only son Lieutenant Cleweth Thomas Donaldson was killed in the war. The name panel was unveiled by Mrs Cuthbert Stewart, another mother of one who fell in the war, Lieutenant Ronald J. Stewart M.C.



Another memorial window was unveiled that day, to Captain (Rev.) Gavin Lang Pagan of the Royal Scots, in the South Aisle.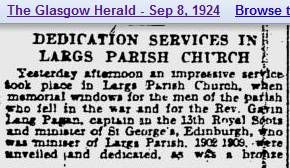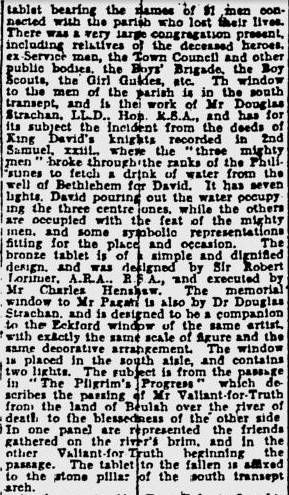 Derek.