The Scotsman, 25th January 1921





MEMORIAL TABLETS IN HOUNDWOOD CHURCH - In Houndwood Parish Church on Sunday the Rev J Edgar Davidson BD, minister of the parish, dedicated mural tablets in memory of Mr Charles Lile Stirling-Cookson, late of Houndwood and Reston, and of Captain Samuel Baillie Stirling-Cookson, his son, who was killed in action in France early in the war.




Houndwood Parish Church closed around 2003 and is being converted into a crematorium, to open very shortly.

A few plaques are currently being moved from the church to the belltower room, which will become the crematorium's Book of Remembrance area.

Also on Houndwood civic memorial.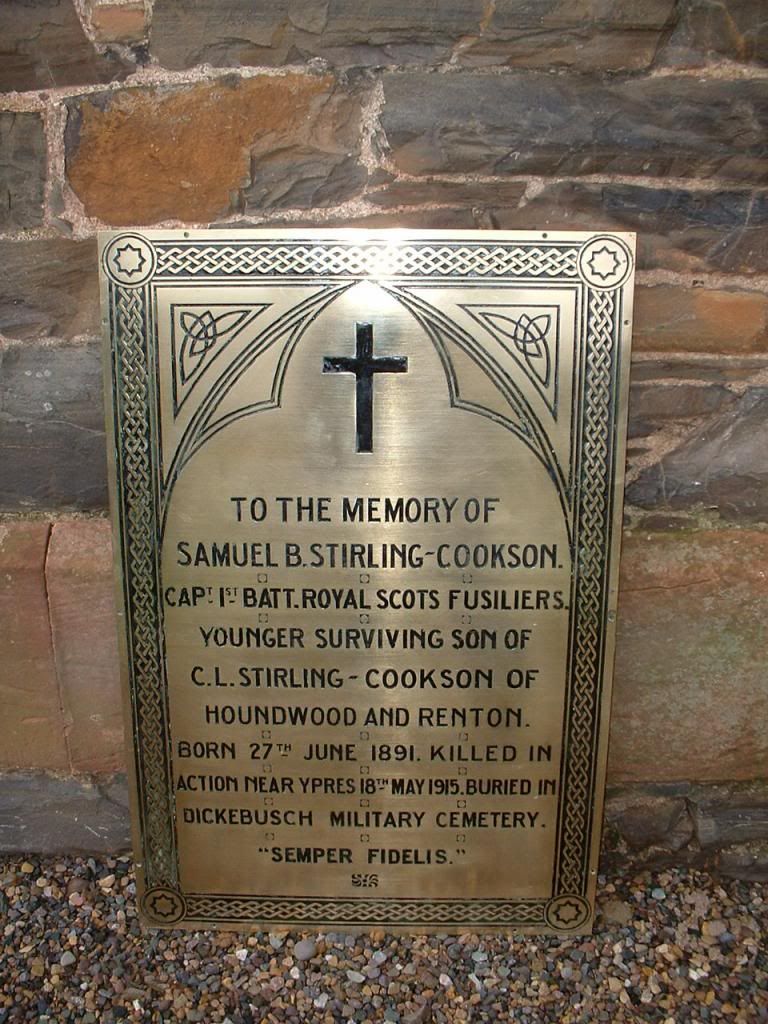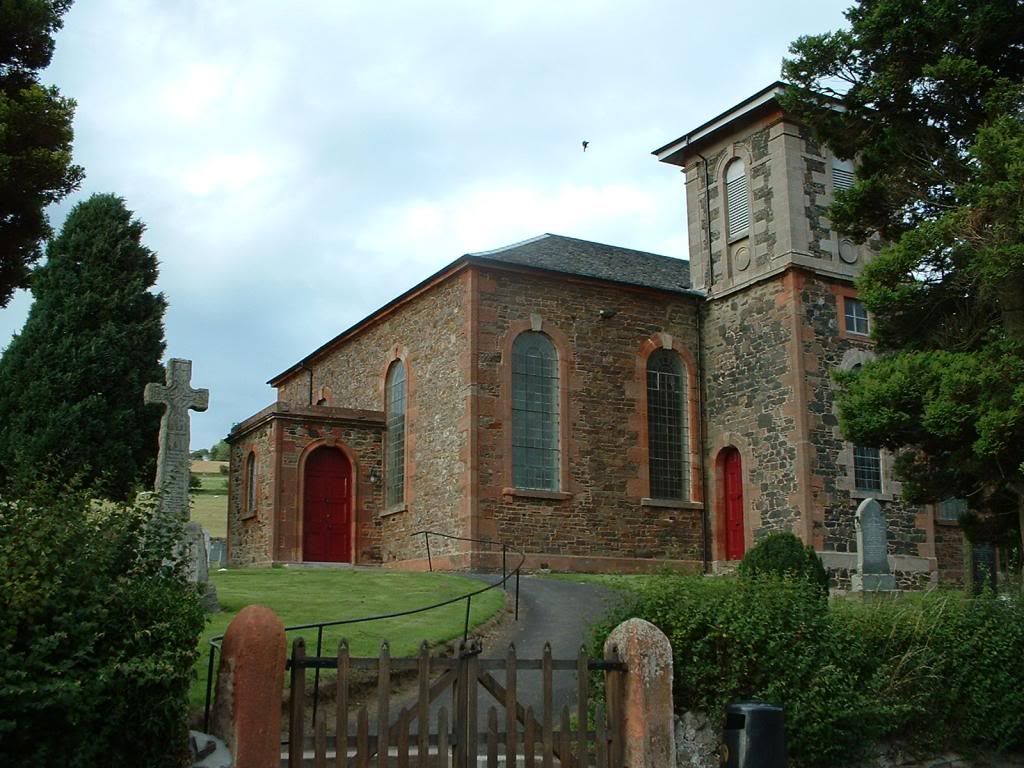 TO THE MEMORY OF
SAMUEL B STIRLING-COOKSON
CAPT 1ST BATT ROYAL SCOTS FUSILIERS
YOUNGER SURVIVING SON OF CL STIRLING-COOKSON OF
HOUNDWOOD AND RENTON
BORN 27TH JUNE 1891 KILLED IN
ACTION NEAR YPRES 18TH MAY 1915 BURIED IN
DICKEBUSCH MILITARY CEMETERY
"SEMPER FIDELIS"