WW1 Roll of Honour 1914-16 inside Prestonkirk parish church.

UKNIWM:

unlisted



Picture kindly suplied by the minister of Prestonkirk with his permission.
(below is further info on the roll of honour and its artist provided by the minister also)



Presented by the Rev Thos. S. Marjoribanks the minister of the parish.



As it happens, we have a piece of Robert Noble art in Prestonkirk. It's located in the vestibule to the right of the front door. In the centre there's a pretty painting of the kirk in mustard and green. Above, there is the legend, 'Prestonkirk Parish, Roll of Honour, European War 1914-15-16'.

One name stands out, 'William Balfour Noble', the artist's son. His name also appears on Noble's fallen gravestone where he is described as a Lieutenant with the Royal Scots. He died on Christmas Day, a month after the Armistice 'as a result of an illness contracted on active service in the Great War 1914-1918'. He was only 27.

The artist was spared the worst of all griefs. But why was his beautifully painted Roll of Honour cut short by two years? It appears to have been a gift to the kirk by its minister, the Revd. Thomas Marjoribanks. He retired in 1916 after a ministry spanning forty years!

He must have held most of these men in his arms at their baptism and admitted a fair number to the fellowship of the Lord's Table, as we used to say. In honouring the young men from his parish, he collaborated with one of the finest painters of his day on the eve of the Somme and its carnage!

'Their bodies are buried in peace but their name liveth for evermore.'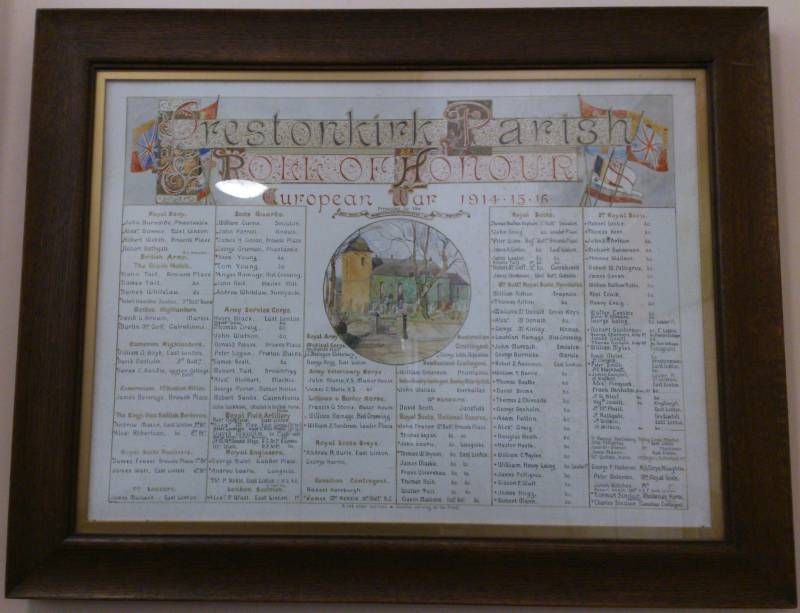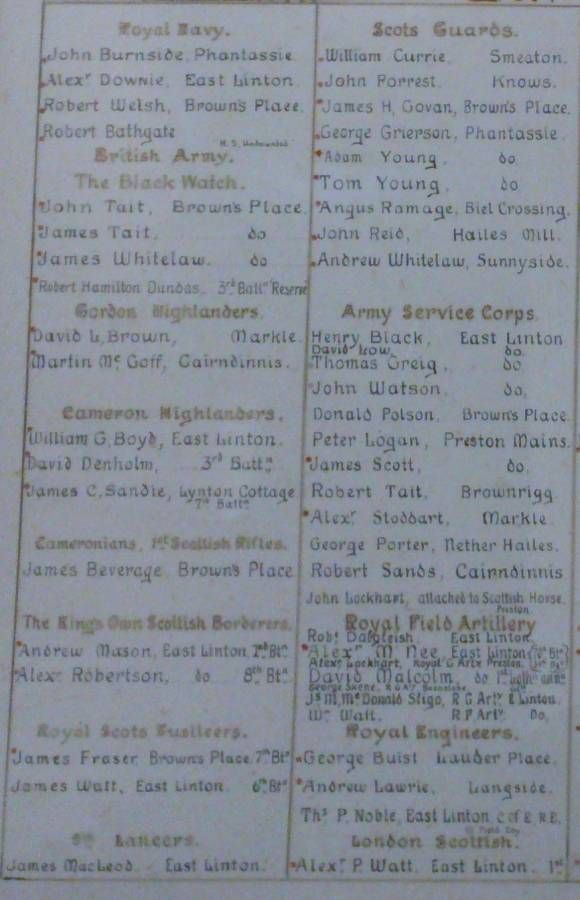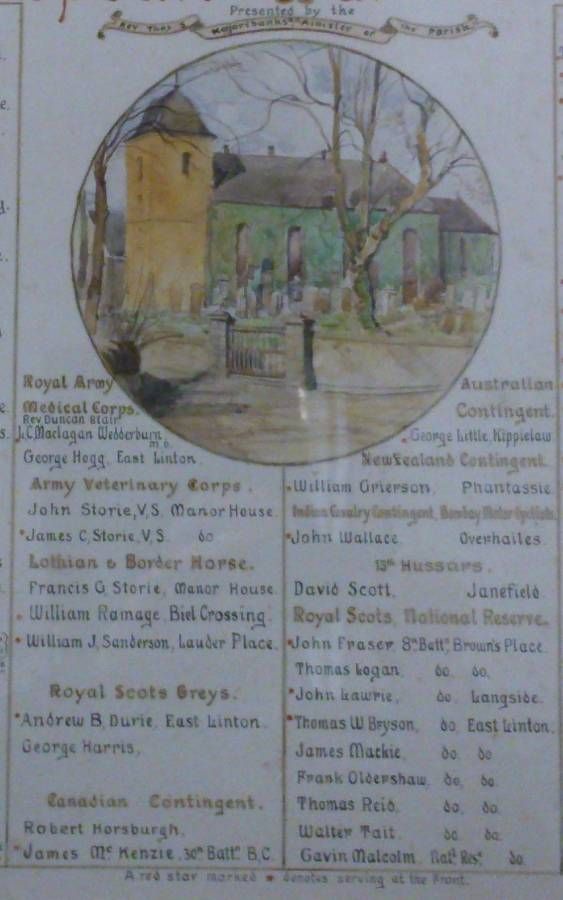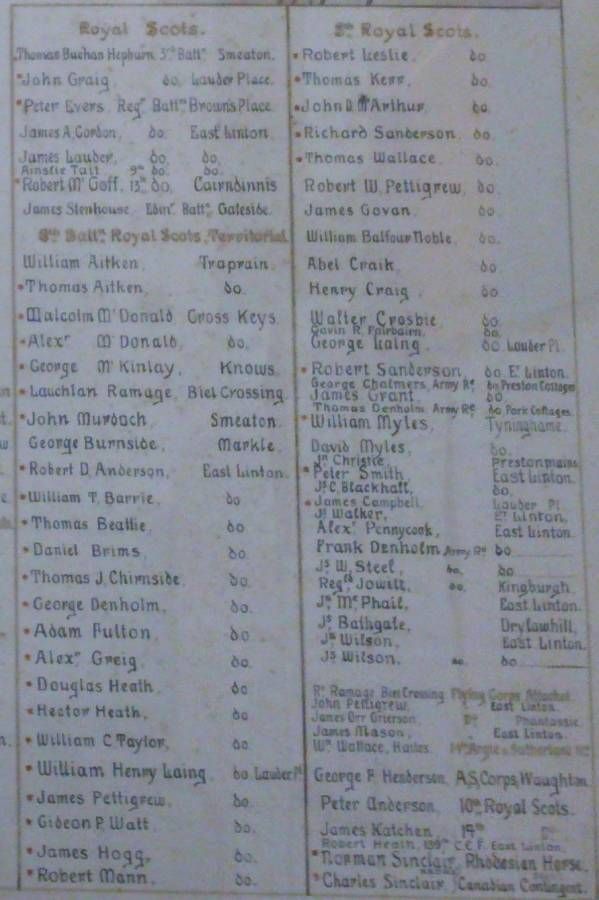 Cheers,
Derek.