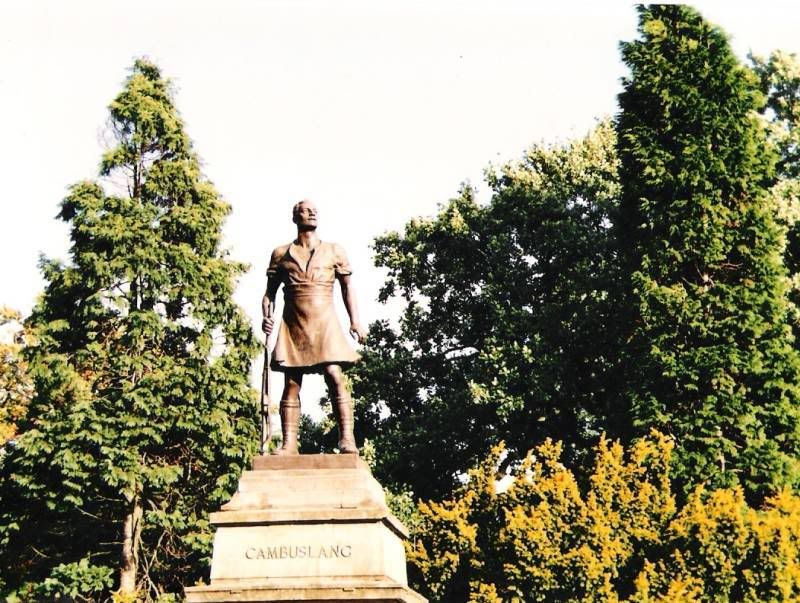 Cambuslang War Memorial - Glasgow

(MOD EDIT: It's officially classified as being in South Lanarkshire and is in the Lanarkshire section of this forum.)



Born in Liverpool of Scottish parents in 1878
Educated at the Scottish School in London before moving to Glasgow and studying at Glasgow School of Art under Johan Keller.
1908 won the Haldane travelling scholarship which took him to France and Italy.
1912 Appointed onto the teaching staff at Glasgow School of Art.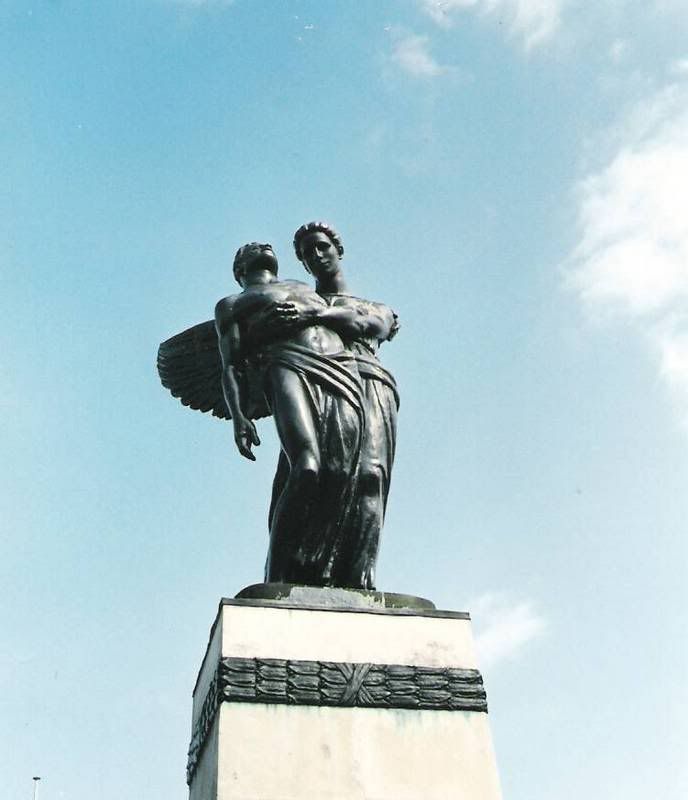 Bearsden War Memorial - Glasgow

1914 - 1918 Joined the Artists Rifles and later appears to have been a Sergeant Instructor for the Vickers Machine Gun. He also modelled landscapes of the frontline areas for NCO training and intelligence.
In September 1917 he, working with Captain (Temporary Major) A.G. Barry, patented the 'Barry Proudfoot' Protractor, a rangefinder for the Vickers gun, which was apparently succesful.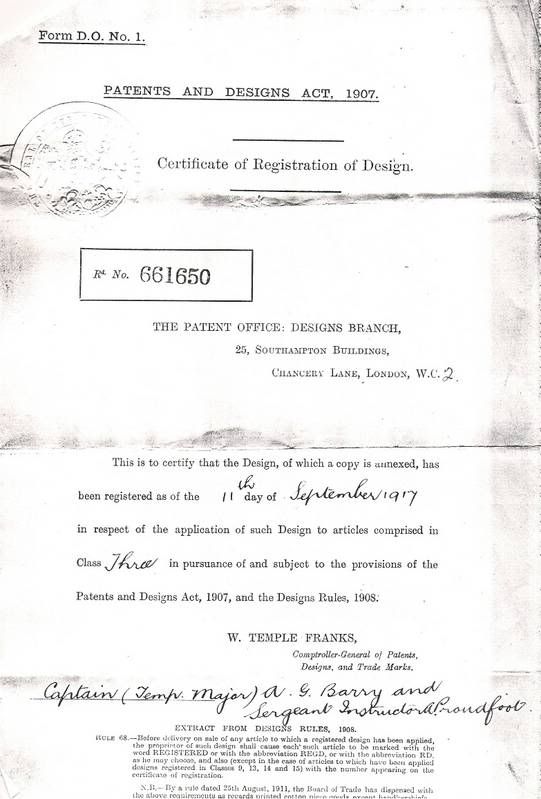 The Barry Proudfoot Protractor
On the back of the patent Proudfoot wrote " The novelty lies in the shape of the protractor and in the pattern formed by the markings as show."

Aftrer WWI he was resonsible for a number of war memorials including:
Bearsden, Cambuslang, Greenock, Stanley and in Glasgow Cathedral.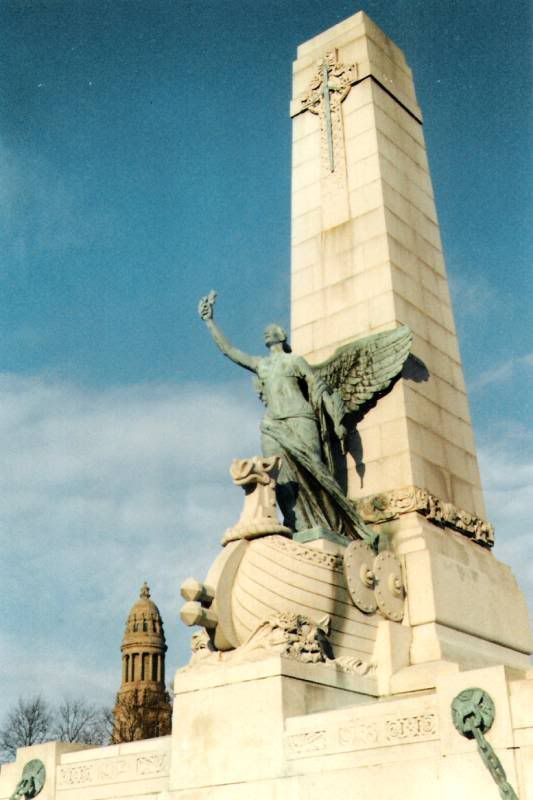 Above - the Greenock War Memorial
Below - Stanley war memorial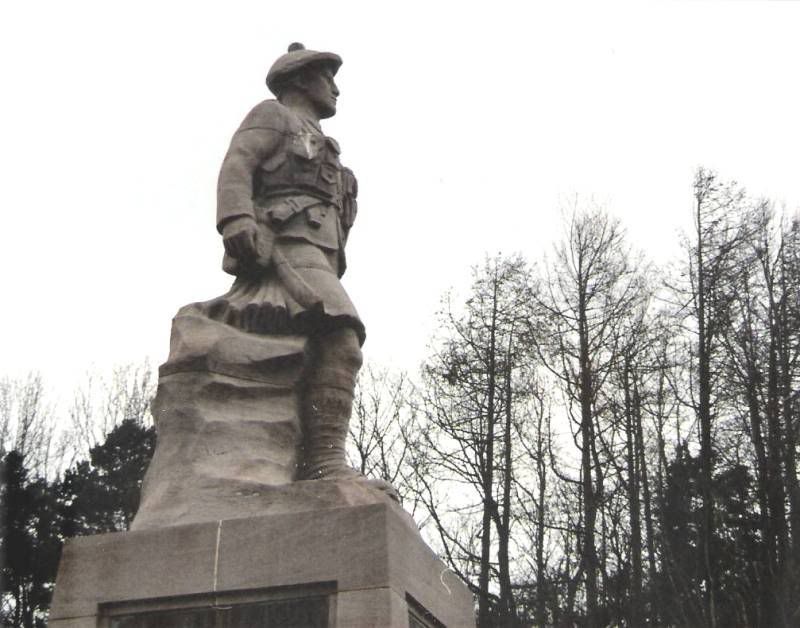 He went on to become Head of Sculpture at Glasgow School of Art and an established portrait artist, his busts of Neil Munro and Roger Quin were exhibited at Kelvingrove Art Gallery...don't know if they still are. He was also responsible for the Peter Pan Memorial at Mearnskirk, and the Popey sculpture which I believe is in Portsmouth.
Peter Pan, Mearnskirk: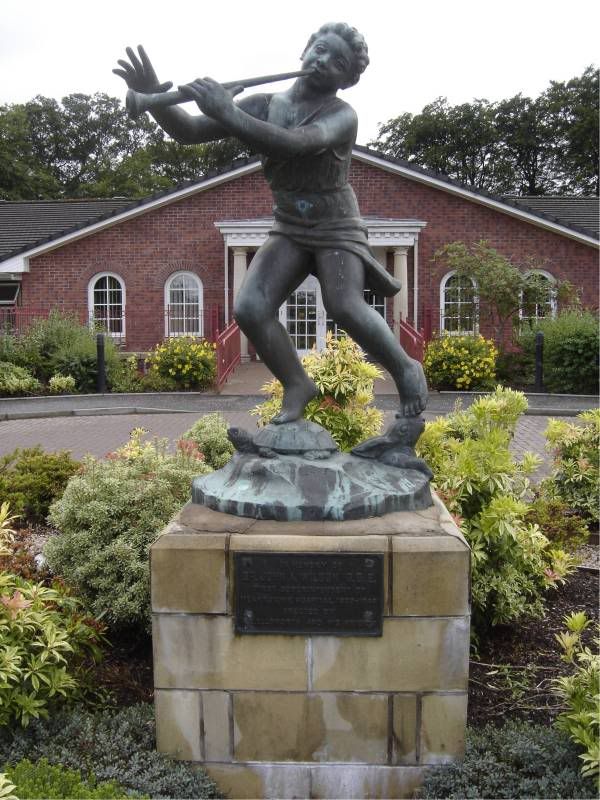 He was also a lifelong poet and batchelor but finally married Ivy Gardiner shortly before he died in July 1957.

He wrote a poem 'Invocation' which I believe was written in the trenches. I also believe that the Cambuslang war memorial is based on the clay figure of a Highlander which he actually modelled in the trenches.

'Invocation'
Weep for ever ye skies
This direful night of rain.
Hope dies within my heart
Love triumphs in my smart;
Come ye years of pain!
Mooned with pale despair
Swooning on mountains where
Jove's vultures tear
Divine Prometheus;
Weep for ever ye skies!
This direful night of rain.
Alexander Proudfoot