Wallace & Co Netherplace Ltd. Newton Mearns



Netherplace opened around 1795, originally as a bleachfield. It combined later with the Tofts works, specialising in bleaching, dying and printing. Tofts works was demolished in 1930. By 1861, Netherplace employed 400 people.
Netherplace was owned by John Wallace who lived in Netherplace Cottage located near by the works.
John Wallace died in 1891 but Wallace and Company was to last for almost a hundred years after his death as part of the large Manchester based calico printers association.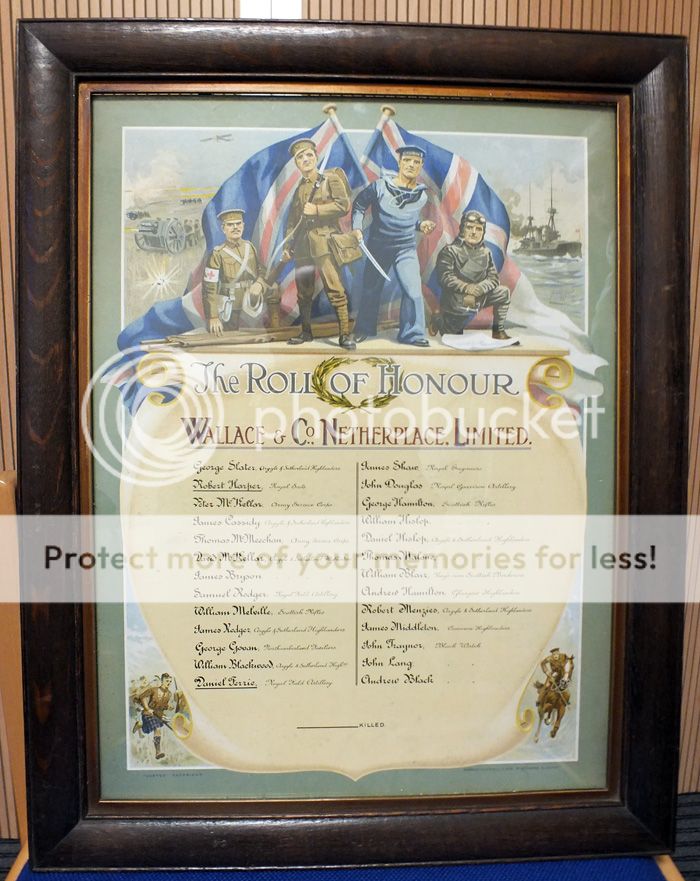 The Roll of Honour is reproduced with the kind permission of East Renfrewshire Library and Information Services.

THE ROLL OF HONOUR WALLACE & Co. NETHERPLACE LIMITED

Robert Harper Royal Scots
Daniel Ferrie Royal Field Artillery